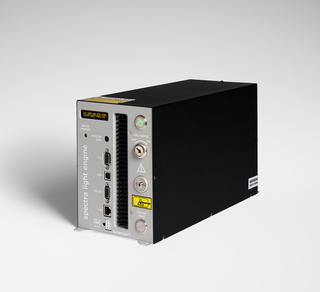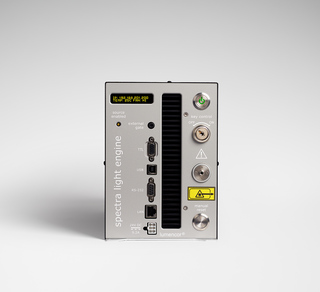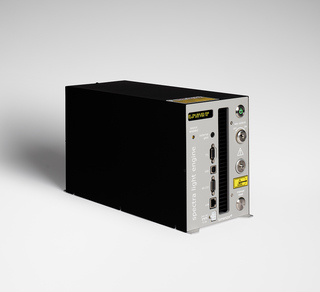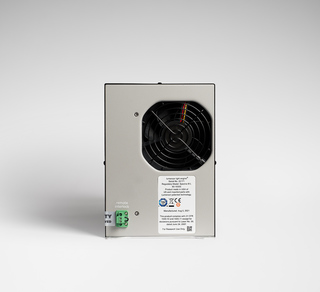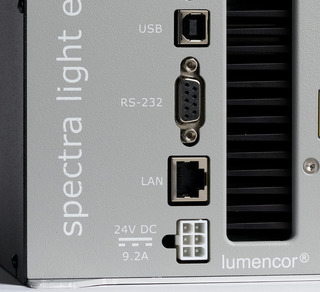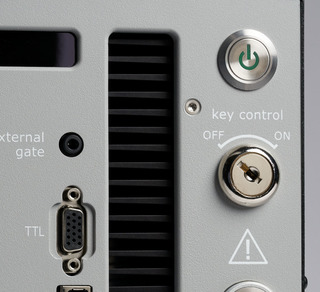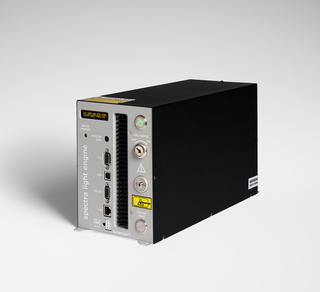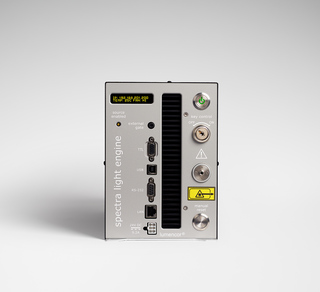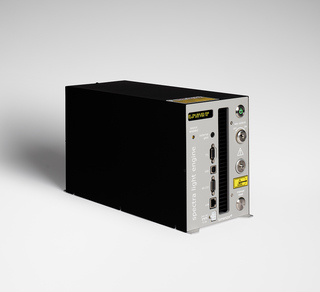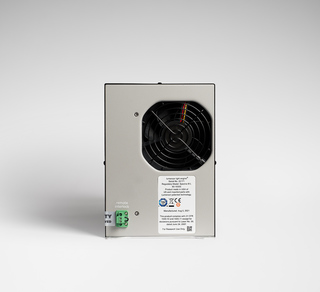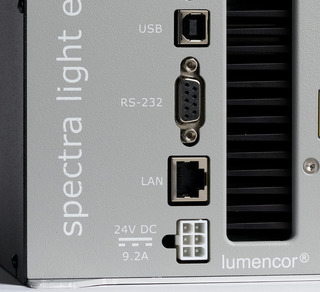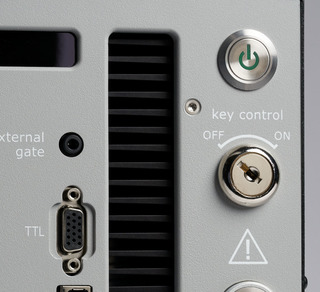 SPECTRA Light Engine
The next generation of solid-state illumination is here. In Lumencor's SPECTRA Light Engine, eight individually addressable solid-state light sources deliver unprecedented performance. Each color band provides on the order of a half a watt of optical power at the distal end of a 3 mm liquid light guide. The constituent light sources include LEDs, Lumencor's proprietary luminescent light pipes and lasers. The outputs of the sources are refined by bandpass filters and merged into a common optical train directed to the light output port on the front panel. The light output port has a built-in adapter for connection to microscopes and other bioanalytical instruments through a standard, 3 mm diameter liquid light guide. TTL trigger inputs are provided for all eight illumination sources for applications requiring fast output switching.
"Lumencor's SPECTRA Light Engine "kicks butt" on our expensive microscope."
George McNamara, Manager of the Ross Fluorescence Imaging Core at Johns Hopkins University