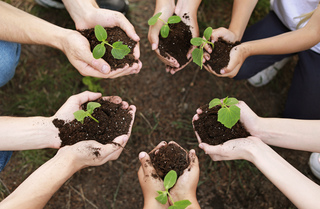 Citizenship
We're committed to fostering sustainability through every facet of our organization. In our technology, our manufacturing and business practices, and our home and work communities, we strive to build clean, healthy, long-lived solutions. We're making an impact locally and globally while empowering the next generation of innovators.
Sustainability
My Green Lab
My Green Lab introduces sustainability to the research and corporate community responsible for the world's medical and technical innovations. Laboratory facilities are the dirtiest and most energy consumptive locations on university campuses. Lumencor supports the use of efficient, non-toxic technical lighting from basic research to applied clinical diagnosis to commercial manufacturing.
A Living Tribute
We've all consumed enough cupcakes, so we celebrate our employees' birthdays and work anniversaries with a tree planted in their honor. Working with the National Forest Foundation, we are proud to contribute to National Forests from the Pacific Northwest to New England with a forestry investment that will last for decades to come.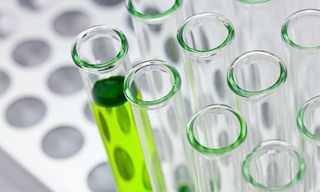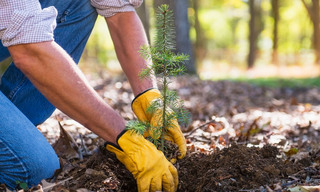 "You cannot get through a single day without having an impact on the world around you. What you do makes a difference, and you have to decide what kind of difference you want to make."

— Jane Goodall
Education & Mentoring
Riverdale High School Robotics Team
An annual, student lead robotics team endeavoring to design, program, wire and build a functioning robot to compete in a "FIRST" challenge which varies from year to year.
Saturday Academy
The Apprenticeships in Science & Engineering (ASE) program connects motivated high school students with mentors in pre-professional science, technology, engineering and math (STEM) internships. Roughly 40% of students are from backgrounds underrepresented in the sciences. Lumencor offers an annual technical marketing internship focused on mentoring high school students interested in technical and scientific (STEM) careers.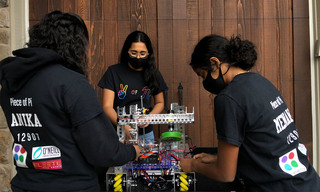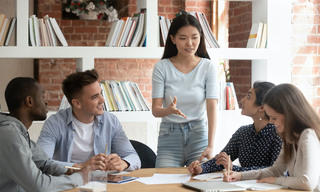 "You cannot teach a man anything. You can only help him discover it within himself."

— Galileo Galilei
Local Community
Portland Backpack Program
Portland Backpack Program is a local non-profit organization that provides weekend meals to students in need. These children rely on federally-funded school lunches during the week and often go hungry on the weekends. Since its inception in 2008, the Portland Backpack Lunch Program has provided over 95,000 meals to low-income students.
Thank you letter from Portland Backpack
Habitat for Humanity
Habitat for Humanity is a nonprofit organization that helps families build and improve places to call home. HfH believes affordable housing plays a critical role in strong and stable communities. Lumencor's staff has worked on build teams in our local area to assist with the construction of new housing for our underserved population.
JOIN
JOIN exists to support the efforts of individuals and families experiencing homelessness to transition into permanent housing. Lumencor supports their efforts, directed at individuals sleeping outside or in their car in the Portland Metro area, to find safe permanent residences.
Animal Aid
Animal Aid supports rescue animals in need by providing any and all care for them. Tending to their physical and mental well-being in a free-roam cat shelter and through a network of foster homes for dogs and cats. Animal Aid is dedicated to each animal as they wait for their forever home and extending throughout the rest of their life.
Animal Aid is also committed to assisting animals throughout Portland and beyond through a community-driven animal care supply sharing program called It Takes a Pack and the Animal Aid Cares Fund, a partnership with local veterinarians and trainers to provide financial assistance for urgent medical or behavioral care to pets and guardians in need.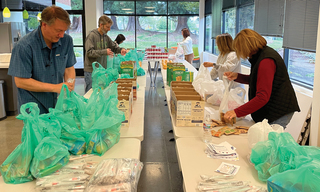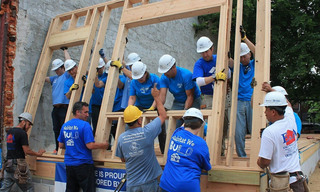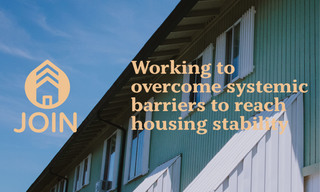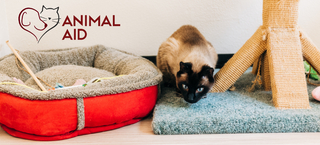 "For a community to be whole and healthy, it must be based on people's love and concern for each other."

— Founder, Millard Fuller
Global Community
UNICEF: Hurricane Harvey
Lumencor staff and corporate gave generously to assist children in Texas in the wake of Hurricane Harvey's powerful and catastrophic destruction.
UNICEF: Hurricane Dorian
Lumencor staff and corporate gave generously to assist children in the Bahamas in the wake of Hurricane Dorian's powerful and catastrophic destruction.